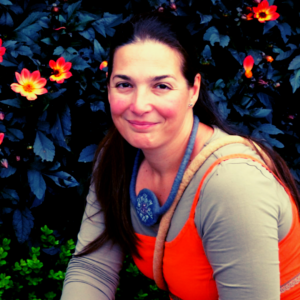 "Creator and teacher of wonderful crafts"

This sentence was given to me by my husband when I asked him how could he describe in a few words what I do. He absolutely got it right as I am equally passionate about the creation of craft and art objects, passing my knowledge on to others but also building community around common interests.

As a designer maker I am drawn to natural materials and processes. Since childhood nature always re-energised, grounded me and also gave me endless inspiration. Objects made by hand are wonderful. Watching, holding or using a beautifully crafted object connects us with our past, heritage, the origins of that technique and also with the source where the material is coming from. And most importantly with the creative mind and hands of the maker of the object. I am excited about constantly experimenting with new ideas and also re-creating designs that I like. Structure, colour, texture and pattern are equally adding to the function and aesthetic of my objects.
As a teacher, educator my aim is to make craft techniques accessible to every age and ability by adapting the processes and methodology to suit the individual and the group. It gives me great satisfaction to see when someone discovers a new passion and a new talent in themselves. Leading someone through that journey is a great privilege and sometimes I feel like a magician when I introduce a fascinating process. In making the mind, soul and body are equally present. My workshops are designed to foster experimentation, exploration and subsequently wellbeing. My passion for art and education resulted early on in my life in a degree in Primary School and Visual Arts Teaching.
As a curator and project manager of programmes my focus is on the collective. Collaboration with teachers, students and other artists on every level is a crucial part of what I do. There is a beautiful energy present when like-minded people share ideas and inspire each other. To support my interest in such projects I have completed a Masters in Cultural Policy and Arts Management at UCD, Dublin in 2017.
My previous projects can be viewed here. 
In my blog you can find more details of the projects I`ve been involved in, currently working on or preparing for.